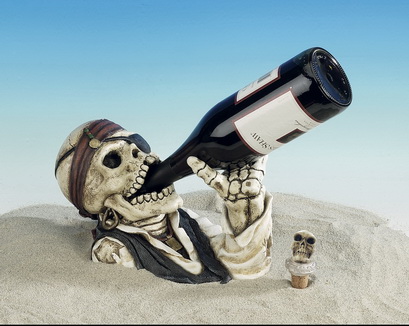 Click on a thumbnail to view full size image.
Pager item 1
Pirate Skull Wine Holder
11″ wide
SKU# 72359-57
$41.95
*Please call for current inventory, our website does not guarantee items are in stock immediately
In stock
Arrrr this pirate wants to drink your wine! A fun way to display your favorite bottle.