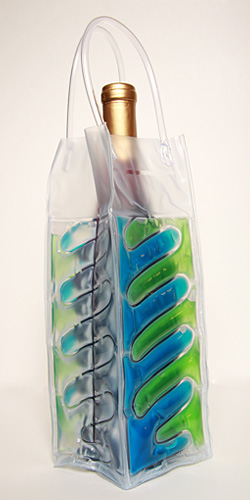 Click on a thumbnail to view full size image.
Pager item 1
Pager item 2
Pager item 3
Pager item 4
Mulitcolor Bag CoolSack
3.75" X 3.25" X 9.75"
SKU# CS-101x-65
$9.95
*Please call for current inventory, our website does not guarantee items are in stock immediately
An effective and eye-catching way for you to enhance the impact of your gift or simply make a great impression. Our multi-color CoolSacks are no exception, as these stunning freezable wine bags not only get the job done, but also do so with fantastic swirls of color!