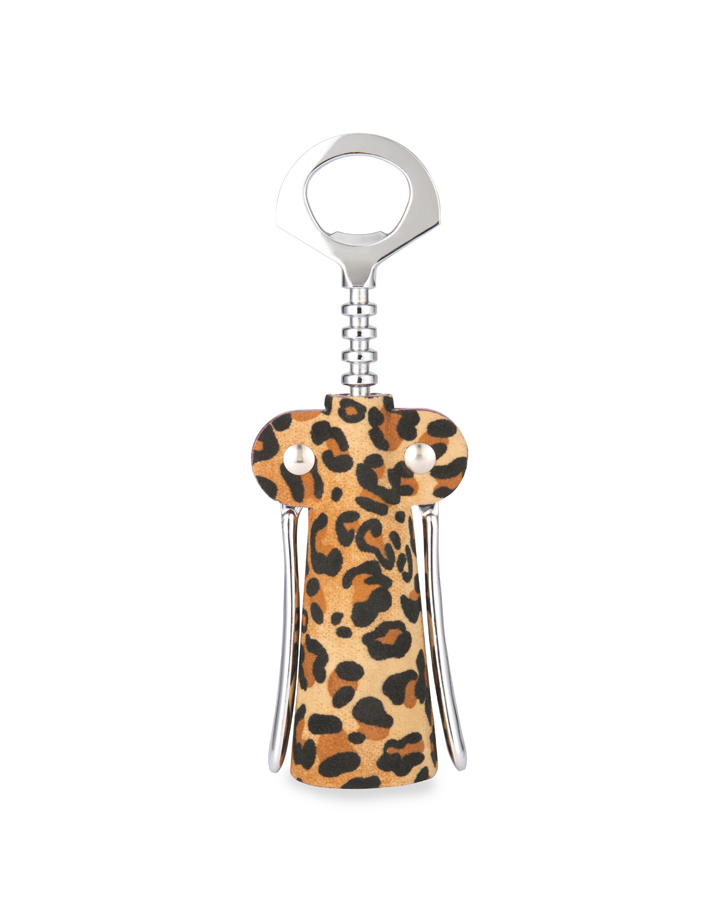 Click on a thumbnail to view full size image.
Pager item 1
Leopard Fabric Wrapped Corkscrew
7 ¼" x 2" x 2"
SKU# CORKF205-72
$15.95
*Please call for current inventory, our website does not guarantee items are in stock immediately
In stock
The top of the corkscrew features a useful beer bottle opener to tackle those hard to open bottle caps. This is the best corkscrew to easily to pop open your favorite bottle of wine, simply twist the corkscrew into the center of the cork, push the arms down on both sides and your ready to drink.