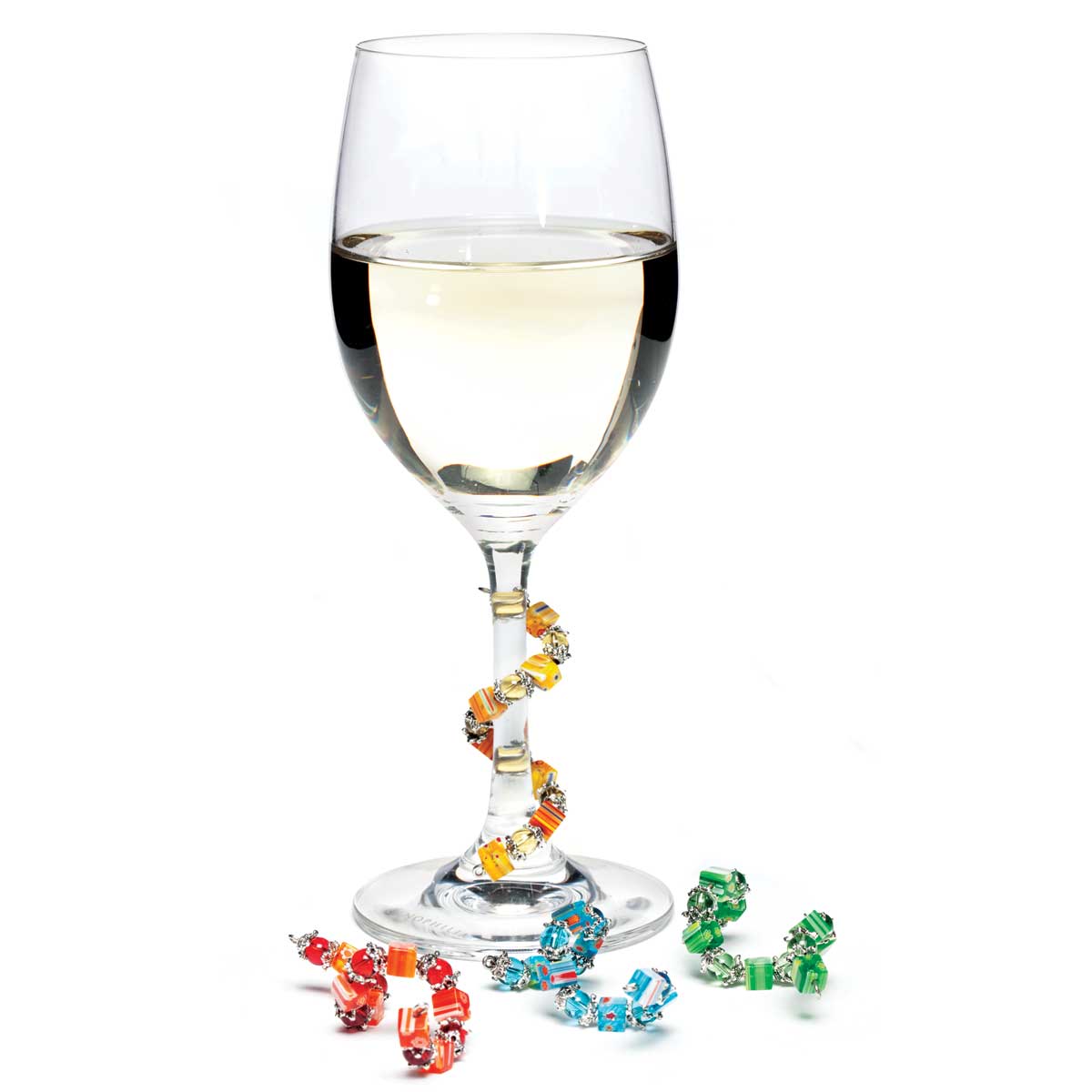 Click on a thumbnail to view full size image.
Pager item 1
Pager item 2
Glass Stem Bangles
Set of 4
SKU# 102599-2
$13.95
*Please call for current inventory, our website does not guarantee items are in stock immediately
In stock
Chunky glass beaded bangles wrap around wine glass stems for decorative and identification purposes. Fun. Festive.