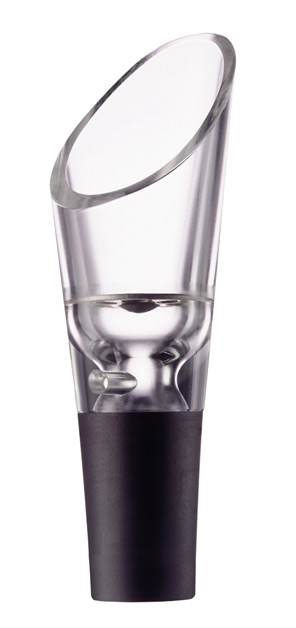 Click on a thumbnail to view full size image.
Pager item 1
Decanting Pourer
Drip-free and easy to use.
SKU# 046560-2
$21.95
*Please call for current inventory, our website does not guarantee items are in stock immediately
In stock
Menu's patented Decanting Pourer filters, splits, and oxygenates the wine as you pour. Goodbye to decanters and too many bottles opened before dinner, and hello to a grand taste sensation, even when the wine is an everyday table variety.