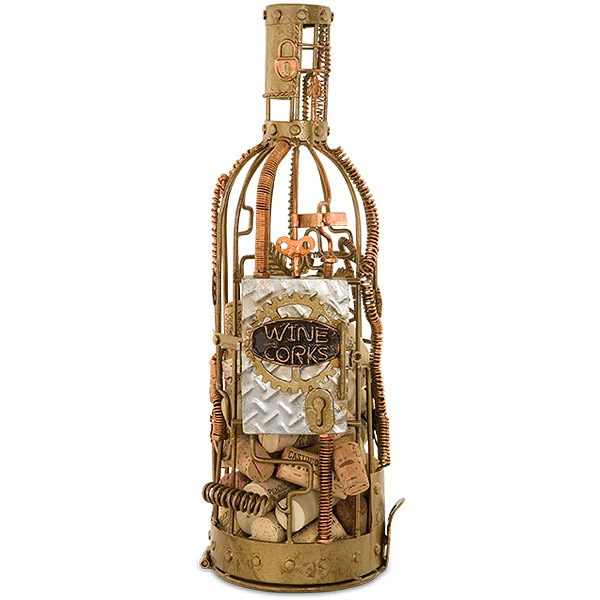 Click on a thumbnail to view full size image.
Pager item 1
Cork Cage Cork Factory
Dimensions: 5 1/4" x 14" x 5 1/4"
SKU# 91-078-67
$32.95
*Please call for current inventory, our website does not guarantee items are in stock immediately
In stock
This artisan crafted factory has all the details of fine art. For cork collection, you can deposit corks through the hole at top of smoke stack. Cork retrieval is a snap, simply open the hinged base. And don't forget, this cork factory can hold a bottle inside as well, making it super special "box" for a gift bottle of wine or spirits!