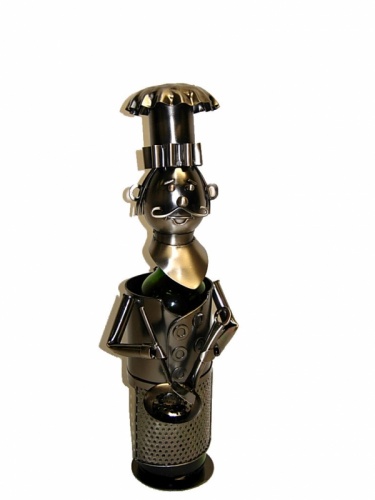 Click on a thumbnail to view full size image.
Pager item 1
Chef with Pan Bottle Holder
14 Inches Tall
SKU# ZB560-70
$27.95
*Please call for current inventory, our website does not guarantee items are in stock immediately
In stock
Made of recycled metal construction and steel color. This fun wine bottle holder offers a functional, yet unique way to hold your favorite bottle.