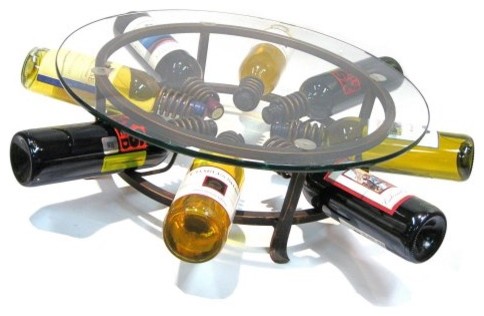 Click on a thumbnail to view full size image.
Pager item 1
8 Bottle Wine Holder with Glass Top
Made of sturdy wrought iron. 20 x 20 x 7
SKU# A805-8-56
$238.95
*Please call for current inventory, our website does not guarantee items are in stock immediately
In stock
A glass top table that holds up to 8 bottles of wine.